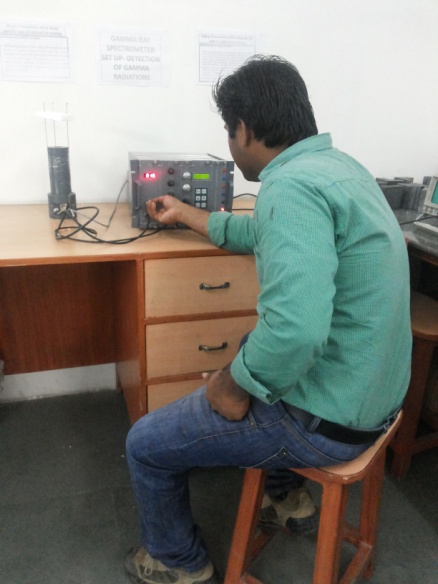 There are two separate and spacious laboratories for B.Tech and M.Tech students. Well equipped laboratories are an essential component of any technological institution. We have several numbers of Gamma Ray Spectrometer and GM Counting Systems for experimentation by the students.
Most important aspect is that our laboratory is recognized by the Atomic Energy Regulatory Board (AERB) which has authorized us to procure sealed radiation sources. Accordingly we have a large number of :
Gamma Sources (133Ba. 57Co, 137Cs, 22Na, 54Mn and 60Co)
Beta (90Sr—90Y, 204Tl, 143Pm)
Alpha (241Am)
Including semi-circular sources for dead time measuring of GM counting setup.